Exciting news! I'm nominated to compete in the Merritt Rockin' River Musicfest Fan's Choice Poll! It's a run-up to the final judging to give emerging artists a chance to perform on stage at the Merritt festival August 2nd.
Vote for me here, and if you could, bookmark the page because you can each vote daily until April 15. Yes, you can vote every day. Please do. It's a big factor in the final awards, and I sincerely appreciate your support.
So please go to the voting page, and vote for John Michael Lind every single day!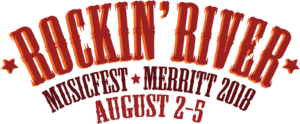 This is a big deal for me, I'm honoured to have been chosen as a finalist from the hundreds of artists who applied, and it gives me the chance to play my music on a big stage at a big festival, so I'll ask you for even more help in getting me there:
Please share this email as widely as you can and ask your friends, your family, even your dog and that boss you hate, to vote for me too. It only takes a few seconds to vote.
I'm also posting this letter on my JML Facebook page here, if you would be so kind as to share my post on Facebook and your other social media it helps a lot too. Without an advertising budget I really appreciate the help and support that you, my fans, continually provide. It sure makes a difference.
Thank you,
John